Photo By Francisco Osorio via StockPholio.com
Internship application season has just started, and making sure you do things the right way, from the start, will help you tremendously along the way. Here are some important things to keep in mind when first starting out on this "journey":
#1. Never Lose Sight of the "Match!"
Ensuring the right fit with a site is the most essential part of putting together a successful application.
You need to remain in this "match" mindset throughout the process, even when anxiety runs high and you begin to thinking you would go to any internship that accepted you. You don't want just any internship—you want the right internship, and no matter how much less competitive a site may be, they also don't want just any intern, they want the best match for their site.
So make sure you select internships that would actually be a good match, not just ones you think might be "easier."
#2. Know Your Training Goals
Understanding what you really want from an internship is such a crucial first step. Once you identify your training needs and interests, it becomes easier to articulate why you are good fit with a site. Use your training goals and the goodness of fit with a site as the benchmark for making strategic decisions.
Whenever you're unsure of what to do, ask yourself, "Will this lead to me getting the best match?" or is it just a distraction, or some well-meaning but perhaps misguided advice.
#3. Don't Play the "Numbers Game"
Applying to a large number of sites is NOT a good strategy.
It does not necessarily increase your chances of getting an internship; the stats support this. When you apply to too many sites (say, more than 18 to 20) you begin to compromise quality for quantity, so focus your efforts where they'll count! Work smarter, not harder.
#4. Don't Try to Fake it!
Directors can tell when someone is just applying everywhere. Remember, you are dealing with psychologists–they can "read between the lines" when they review materials.
The lack of genuine enthusiasm and articulation of exactly how their site can meet your needs and interests will definitely show if you are applying to sites that aren't a good fit. And "forcing" a fit when there really isn't one can also be a waste of everyone's time, and more importantly, it can keep you from spending time perfecting those applications where you truly are the best match.
#5. Tell Directors What the Site Can Offer You
Directors don't just want someone who has already been trained in what they do.
They also want to train you, so let them know what you've got (what you bring to the site), but also let them know what you're looking for (what the site can offer you). Highlighting both in your materials, and especially in your cover letter, is what will lead you to a better match.
About Dr. Minardo
I have been helping psychology graduate students successfully apply to internship since I was a graduate student myself, back in the late 1990s. It began when I first became acquainted with the internship application process. The matching process was very new at that time—I was among the 2nd cohort to experience it—and while that appeared to be an improvement over the prior system of uniform phone notification, the process still left much to be desired. It was, and IS, a very stressful endeavor, and matching to internship was getting increasingly more competitive while getting good advice was tough to come by. The training community still did not appear accustomed to having students not match to an internship, so at that time, it wasn't doing much differently. Conventional wisdom dictated that if you were a good student with good training and good clinical skills, there wasn't any reason in the world why you wouldn't match to an internship. You see, this wasn't always a problem. Yet, within a few short years, it was becoming apparent to everyone that as the number of graduate students in psychology increased, the number of internship positions just couldn't keep pace…and didn't! Enter the "imbalance," which we are now calling a "crisis."
While things were not as bad as they are today back when I began developing resources—for students, by students—it was clear applicants really needed more concrete help and guidance in the application process. There wasn't much out there so, already being a student advocate/leader (in the NY State Psychological Association), I began offering workshops, later folding them into the long-running Internship Fair. It seemed to really help, especially providing samples of materials and walking students through each step of the process with the goal of getting the best match. It wouldn't take long for someone to ask me if I consulted with students individually. At that point, I didn't; I was focused on providing the live workshops, but after being approached a few more times, I couldn't ignore the need. Certainly, it was unconventional, but since no one else was offering that, and the need was so great, why not use my expertise one-on-one with students in addition to group presentations? And so it began.
Given the ongoing paucity of relevant and reliable internship preparation resources and the finite number of students live workshops can serve, I have recognized the need to reach a broader audience to really serve the training community. Through Psych Internship Prep, I continue to share my knowledge and expertise with students everywhere, and personal consultations and webinars (once live workshops) are now available virtually. This vital information, previously only accessible by attending annual events, is now available at your fingertips whenever you may need it. Hence, one of my mantras: You don't have to do it alone.™
To offer a little more background on me, I also have a long-standing history of leadership and advocacy as a graduate student, and later as an Early Career Psychologist (ECP) advocate. Through the years, I have been providing lots of really useful and relevant information—posting information on listservs, responding to students' requests, holding internship events, creating give away packets of information, etc.—always lending my expertise to as many students as possible.
And since beginning this journey as a student over 15 years ago, I have held numerous (NY) state and national (APA) leadership positions advocating for student, ECP and professional issues since 1997. I served on the NY Executive Committee and Council of Representatives, and was the Chair of the APA's ECP Committee (CECP). I also served on APA's Committee of State Leaders (CSL) and continue to serve on the Executive Board of APA Division 31 (State Affairs). Furthermore, I have been involved with a New York State caucus of Internship, Externship and University Training Directors for several years.
In addition to internship preparation consulting, at present, I serve as the current Executive Director of the New Jersey Psychological Association (NJPA) and maintain a small independent practice specializing in behavioral medicine. From 2006-2010, I was also Assistant Clinical Professor in the Dept. of Family and Social Medicine at Montefiore Medical Center/Albert Einstein College of Medicine.
I think I will always be an advocate for psychology graduate students, because I'm invested in the future of this profession, and we need to get it right from the beginning, and provide the resources and strategies for our future psychologists to not only survive, but to succeed and thrive in their careers.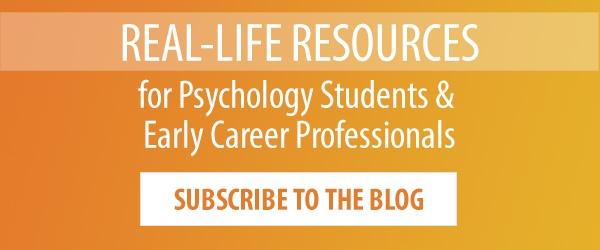 Josephine S. Minardo, Psy.D. is an expert on psychology internship preparation. She has been running preparation workshops for over a decade and has been successfully coaching psychology internship applicants for several years through
Psych Internship Prep
, a unique consulting service for psychology graduates students looking for assistance with internship. Dr. Minardo has been involved in, and created, many events that offer advice, strategies and successful tips on applying to internship. From 2000-2008, she organized the annual New York State Psychological Association (NYSPA) Internship Fair, along with presenting her workshop, and Dr. Minardo has also presented internship preparation seminars for several other state psychological associations.
Latest posts by Josephine Minardo, PsyD (see all)