** This article is part of Time2Track's 2015 APPIC Series.
It's that time of year again – doctoral students nationwide will be submitting APPIC internship applications as the last step before graduation. While it may seem like a breeze, the APPIC Match process is long, daunting, tedious, and full of uncertainty as to what to focus on and how to put your best foot forward. For those out there who may be embarking on this journey, here are some helpful hints that can provide some direction in finding an internship that fits you best.
1. Determine Your Preferences
Choosing to enter graduate school is a big decision and determining what you want to do with your advanced degree is an even bigger one. While you don't have to know exactly what you want to do as a career when you enter your program, you will need to have a good idea when it comes time for your interviews.
Doing as much research in your field as you can (eg. different subfields, jobs offered, experts currently practicing) is the best way to figure out what your field has to offer.
Here are some questions to ask yourself:
Do I want to do therapy or assessment?
Do I want to work with the severely mentally ill, those who struggle with substance abuse, children, families, or other populations?
Do I want to work in community mental health, the criminal justice system, the school system, or other settings?
Do I want to specialize in neuropsychology, forensics, eating disorders, or other subspecialties?
These questions are not only great for helping you to choose the right internship site, but also to help you figure out what you want for your career.
2. Know What Each Site Requires
This is in connection with what was stated earlier about figuring out your specialty, and you also have to make sure it is in line with what each site specializes in. This means doing as much research as you can about internship sites with regards to who they work with, what they do, how they do it, if they are they a multidisciplinary team, what are the different rotations, and what theoretical orientations are practiced.
Furthermore, make sure you know the application requirements for each site, like the amount of hours required, writing samples, application due dates, if they require you to have a Master's degree, and when they want you to have your dissertation proposed. This type of information can be found in the APPIC Directory.
This type of research is needed for multiple purposes: (1) helping you to know what to put in your cover letters, (2) helping you prepare for interviews, (3) helping you determine if the site's training program is right for you, and (4) showing the site that you really care about their program and that you actually want to be there.
The more you know about the organization, the better you will be able to speak to why you would be a good fit.
3. Choose States Where You May Want to Practice in the Future
One of the main reasons that students may not match with an internship is because they geographically limit themselves to one location or a small selection of locations. While this is not recommended when looking for an internship, there are understandable reasons for why people may have to do this (family obligations, health concerns, affordability of traveling, etc.).
However, it is just as important to expand your search for internships across multiple areas of the country as it is when deciding what you want to specialize in. When making the decision on what kinds of sites you want to apply to, also choose at least five or six different places (cities and/or states) you might like to live. Who knows – you may just end up wanting to stay!
4. Know the Rules, Regulations, and Laws
Whether you get an internship in your home state or in another state, it is important to stay up to date on the licensing laws.
For many states, the type of supervised professional experience needed for obtaining a license to practice is going to be pre-doctoral internship hours. If this is the case, make sure you have all the necessary BOP (Board of Psychology) paperwork ready for you and your supervisor to sign. This will be necessary when you apply for a license to practice because if you don't have exactly what the BOP wants, obtaining a license becomes very difficult.
5. Create Your List
After researching different sites in different locations and determining whether or not you feel qualified for each program, it's time to make your list of 15-20 sites you want to apply to.
Another huge reason why applicants may not match is that they may not have applied to enough sites to increase their chances of being matched. Making sure you have a good number of sites to apply to and across several geographic locations will produce better odds when it comes time to submit your ranking list for the APPIC Match.
6. Stay Organized…but Practice Self-Care
While the whole APPIC internship application process is nerve-wracking, anxiety provoking, and at times disappointing, it's important to really utilize organizational skills and self-care skills. Making sure you are as organized as possible and have all the right information in the right places is critical. You don't want to mix things up and end up sending the wrong cover letters to the wrong sites!
Also, it's important to make sure you stay connected with your friends and family and have some fun during the APPIC Match. The support you get from your peers and family members can help you to stay healthy, focused, and on track for success.
Happy applying!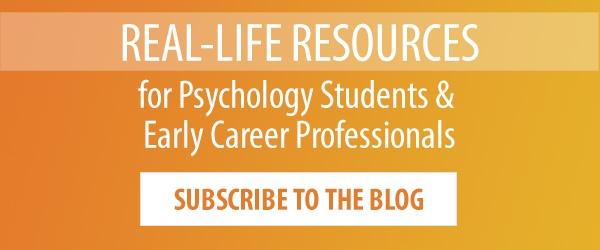 Sean Hornsby is a 5th year doctoral student in Clinical/Forensic Psychology with a specialization in criminal behavior and community interventions. He is also a Psy.D. candidate at Alliant International University, Los Angeles and he is currently doing his pre-doctoral internship at Range Mental Health Center in Minnesota. Sean's research and clinical interests include risk assessment, criminal offender treatment and evaluations, community outreach and support services, mental health screening, malingering, and symptom fabrication. He is excited about starting a career in helping individuals and groups develop the life skills necessary to live a full and enriched life.
Latest posts by Sean Hornsby (see all)