** This article is part of Time2Track's 2015 APPIC Series.
YES, it REALLY is all about the Match!
Internship application season has just started, and making sure you focus on identifying good matches between you and the sites you are applying to, from the very start, is critical. I have always emphasized how important it is for students to first determine their training goals prior to even searching for sites.
Think About What You Want
That means you need to start with thinking about what it is that YOU want from an internship, rather than just focusing on what you think internship sites are looking for in you. All internship sites, from the most competitive, to the least competitive, are looking for the best matches between what they have to offer, and are looking for in an intern, and what an intern has to offer, and is looking for in an internship site.
I recently presented a workshop on "Maximizing Impact and Ensuring Success When Applying to Internship and Externship" at the New York State Psychological Association (NYSPA) Internship Fair (and will be conducting a webinar on 9/25; details below).
Despite only 60-minutes to discuss the most important elements of successful preparation, I spent a great deal of time discussing how to identify training goals, because it's THAT important.
My workshop was followed by a panel Q&A with internship directors and the first question was, not surprisingly, "What do you look for in an intern?" Every single director made it clear that they are looking for a MATCH, and what that means varies among sites, and in most cases cannot even be captured in a simple list of qualifications because the intern needs to "make a case" for why they are a good match with the site. That is what directors are looking for.
Define Training Goals
In order to identify the best match for you, you need to know what you are looking for, and that depends on what your training goals are and what you offer in terms of the experience you bring to the site.
Directors look for signs of a match across all your materials, not just the cover letter, though that is where you need to state it explicitly and make a clear case for it. The "signs" that you are a good match for a site should be organically present if, in fact, it is genuine.
"Forcing" a fit never works well. It comes across in your materials and directors can tell when you are trying to make it work even though it's not really there. Consequently, having a "true" match with sites is ever so important, and the only way to get there is to know yourself, and your goals, and then to understand your limits and finally, to identify all your options.
Training goals should be specific and narrow, not broad. If you seek a "generalist" training that's ok because that is still a specific kind of training that is offered by many sites, primarily major medical centers. However, saying that you would be happy to work at any kind of setting with most any kind of patient is too broad and will only serve to misdirect you and water down the impression of how well you match to any program.
How can you truly, genuinely, make a case that you're a good match with, say, both an adult state psychiatric hospital doing long-term work with seriously mentally ill patients, and also an outpatient community mental health center focused on short-term CBT with pediatric patients suffering with anxiety? It just wouldn't be authentic and that would show through. If you truly want to work with both adults and children and have a mix of training experiences, then consider a generalist training, but be clear that is what you want, because you still need to make a case for it.
The best way to identify an authentic training goal is to really ask yourself what YOU want, without (for the moment) considering anything else, especially what the sites are looking for.
You need to find sites that fit what you want, not the other way around. That means letting go of the idea that you will go to any internship that will have you. Not only is that disaffirming and demoralizing, it is also, truly, a BAD strategy. Begin with you, and what you want in an internship site, and the match will naturally shine through…with less work!
Internship Prep Webinar: How to Achieve Your Perfect Match
Due dates are just around the corner, so if you find this information, and some of my other blog posts helpful, you won't want to miss out on our in-depth 90-minute Internship Prep Webinar on Saturday, September 26 at 12:00pm (recorded for those who can't make it ) which covers ALL aspects of the application process, especially training goals and how to select the right sites!
We have a special discounted rate for Time2Track members; simply enter the code: nottoolate. To view details and take advantage of this offer, click here. And remember, if you can't make it, you can still get the recording if you sign up. Stay tuned for our Interview Coaching Webinar coming in December!
If you have any specific questions, please feel free to email contact@psychinternshipprep.com. We hope you find our resources helpful!
Best of Luck,
Josephine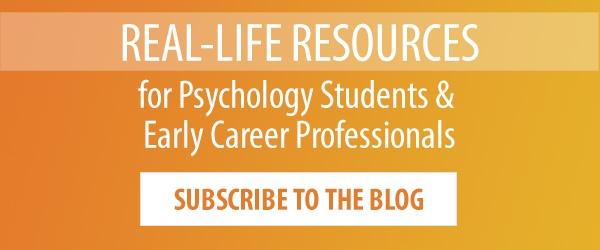 Josephine S. Minardo, Psy.D. is an expert on psychology internship preparation. She has been running preparation workshops for over a decade and has been successfully coaching psychology internship applicants for several years through
Psych Internship Prep
, a unique consulting service for psychology graduates students looking for assistance with internship. Dr. Minardo has been involved in, and created, many events that offer advice, strategies and successful tips on applying to internship. From 2000-2008, she organized the annual New York State Psychological Association (NYSPA) Internship Fair, along with presenting her workshop, and Dr. Minardo has also presented internship preparation seminars for several other state psychological associations.
Latest posts by Josephine Minardo, PsyD (see all)