** This article is part of Time2Track's 2015 APPIC Series.
You've applied for internships; maybe you're waiting for interviews, interviewing, or waiting to match. Or perhaps you did not match this year and are planning to apply again in the future.
Whatever your status, if you're thinking about internships it's very easy to become wrapped up in the process of applying – but what do you do when the application process is over? How do you plan for your future as an intern? What will your new site be like? How do you become successful at your new site?
1. Set Goals
You may have done some of this during interviews or interview preparation, or maybe you didn't. Either way, you have your internship, so what do you want to get out of this year?
Some people are looking for more of a training opportunity, while others are looking to become more autonomous. Some people are looking for a very specific experience or learning a very specific task, while others just want to experience their site. Whatever your goals are, it's important to know them and to be mindful of them.
A personal example for myself: I knew I wanted to supervise a practicum student during my internship year. I vocalized this in the beginning of the year during supervision. When the opportunity came, there was only one student to supervise, and because I had mentioned earlier that I was interested in this, I was the intern who got to supervise that student.
You will not get everything you want, nor will you achieve every goal that you set for yourself, but spending some time thinking about your goals is more likely to ensure that you at least meet some of those goals and get some of the experiences you want.
2. Think About Your Supervision
Similarly, how do you want supervision to look? You're most likely going to a site where you don't know the supervisors or staff members. At previous sites or during your graduate schooling you may have better known the supervisors, their styles, and how they worked. Being new to a site, you might not have any of that information available to you.
If your site allows you to meet potential supervisors and specifically rank or request someone, really spend some time thinking about who would be a good match for you. If you do not get to choose or haven't gotten a chance to meet potential supervisors, spend some time thinking about how you work best in supervision.
Is there a specific style of supervision you like best? Was there a specific skill you wanted to learn? In the past, have you used audio or video recordings, and were they helpful or not?
Having done some reflection as to what is important to you in a supervisor and what you are hoping to gain from the next year may help you make the most out of your supervision during internship.
3. Read the Training & Procedural Manuals
This one seems a little silly, and you might think: "Really, who actually reads the manual?" By no means do you need to go through them with a fine tooth comb, but training and procedural manuals actually have some very useful information.
First, they tell you the rules and sometimes give you an idea of the culture of your site.
Second, there is often information in the procedural manual that no one will think to mention to you during training, and this information might turn out to be very useful.
For example, I did not know that there was a specific number to call if you were sick (which was in the manual). The first couple of times I was sick I texted and called my supervisor, who didn't get back to me until I was already sitting at my desk that morning.
There were also many forms and procedures that I accessed through the manual, ones that even other staff members had forgotten were there and didn't know how to access.
4. Learn About Your Site
Take some time to become familiar with your site and the system in which you will be working.
When most potential interns look at the website for their site, they are looking at the training model for the internship. What else does the website have to say? If your site is part of a larger system, how does that system present itself? If the website has staff bios and pictures, it can be helpful to familiarize yourself with some key names and faces.
For example, my site is a Jesuit Catholic university. Having never worked in that system before I was unsure of what that system might look like. I learned a lot of useful information about the school, Jesuit values, and the division of student life in which I would be working. And as a plus, I knew all of the faces of the staff from their staff bios!
5. If Moving, Become a Part of Your New City
If you are moving somewhere new, this might be a big transition. There are a couple of things you can do to potentially make it easier.
First off, where are you moving? Find some information about the city and state. You will be working hard at your internship, but that doesn't mean you won't have time for some fun. Make a list of things you want to experience that are not work related. Once you actually move, see if you can make friends locally early on, as they might know some fun things to do that aren't easily accessible from surfing the web.
Also, it's nice to just make some new friends. You might be in at a site at which you are the only intern, or you might have 10 in your cohort. Either way, social relationships are important to your mental health and making those connections will make your year much more enjoyable.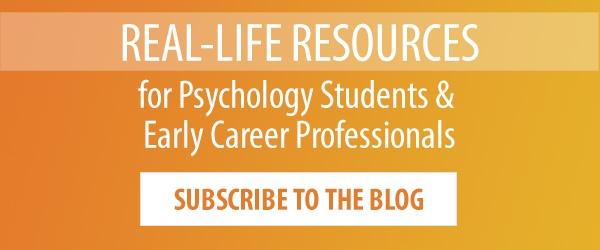 Joy Zelikovsky is doctoral candidate finishing her pre-doctoral internship at Creighton University. Joy is a generalist by training but specializes in treating crises, eating disorders and trauma. While Joy has worked in a variety of settings, including private practice, community mental health, schools and residential settings, she has a passion for college counseling and plans to continue her career in that setting. In addition to therapy, Joy has a background in providing neuropsychological and psychodiagnostic assessment. Joy enjoys helping students mature and grow as well as learn how to manage difficult emotional and educational challenges. Joy loves teaching and it is her goal to help future and current psychologists to grow and be successful in their careers. In her free time, Joy can usually be found with her two dogs who make life a daily adventure. She also loves traveling and understanding new cultures and people.
Latest posts by Joy Zelikovsky, PsyD, LPC, MA, MPhilEd, MSEd (see all)